This post was originally published on DePauw University's Live & Learn: The Hubbard Center Blog.

Name: Casandra Brocksmith
Off-Campus Study Program & Location: The School for Field Studies (SFS) Turks and Caicos Islands (TCI)
What did you study while off-campus?  Marine Resource Management
How did you connect with your community off-campus?  SFS did a great job connecting us to the community during our time spent there.  Three days a week we were working with the community.  On Wednesdays we would travel to the local elementary school and help with an activity of our choice (PE class, in-class work, etc.)  Then on Saturdays the local community kids would come to our center and we would provide them with educational games and activities.  The focus of these activities was to educate the kids on the resources around them and how to appreciate and improve the conditions in their community.  On a weekend day we were placed with a family in the community who needed some kind of assistance, whether that be with their kids or to sit and spend time with an elderly woman.  My placement was to sit and spend time with the oldest lady on the island, who was 100 years old and still lived by herself.  Since South Caicos was a small island, the whole community really valued personal relationships and getting to know everyone who inhabited the island.
As far as field research, we were constantly out in the field.  I took many of my exams out in the ocean on waterproof slate.  The program really emphasized the field research aspect and we were constantly out and about doing hands-on learning/research.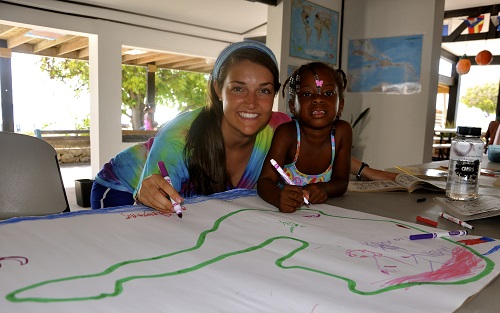 What was your most memorable experience?  Wow, I would say it would be impossible to narrow it down to one specific experience.  I was lucky enough to have countless memorable experiences while abroad, but I will pick out one of my many favorites.  On Wednesdays and Saturdays we would go scuba diving in the mornings.  This gave us the opportunity for us to get a better look at all the different environments we were learning about in our classes.  It was always incredible, but this specific dive trumped the rest.  I descended 100 feet underwater that day with some of the best friends I have ever had (people I met on this program) and when we got to our depth I saw some of the coolest things.  We saw a few sharks on the dive, a pod of dolphins swam by, and a friendly little sea turtle was checking our group out.  I was ecstatic.  After ascending to the top and getting back on the boat we were all smiling ear to ear and couldn't believe it.  A few moments later one of our professors pointed and exclaimed loudly, a migrating humpback whale and her baby were breaching in front of our boat.  The spring is the season when the whales and their new babies make the journey past South Caicos and up to Cape Cod.  Hands down the coolest day of my life.  We were all crying happy tears only because of all the amazing things we had just seen in such a beautiful place.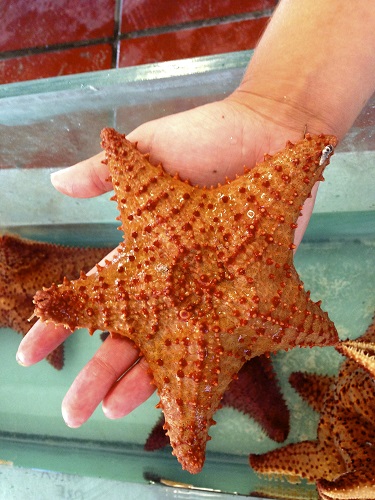 What were you most apprehensive about with your off-campus study experience and how did you overcome it?  I was most apprehensive about being so far away from home for that long of a period of time.  I would not consider myself a huge homebody necessarily, but I had still not spent more than a month away from my family and definitely had never been 1,533 miles away.  The program was really conscience of this transition for us and was very helpful.  One of the first nights they spoke to us about how we would work through them.  Our student mentor met with us one-on-one as well just to talk to us individually and to address any concerns we may have had.  SFS keeps you so busy and you're constantly learning about and doing amazing things, so I didn't even have time to feel apprehensive about being away for that long of a time.  We were really submerged in the program and the community and I was having the time of my life.  It honestly flew by and by the time it was ready to go home I was more apprehensive about leaving to go home than I was to move away from home for studying abroad.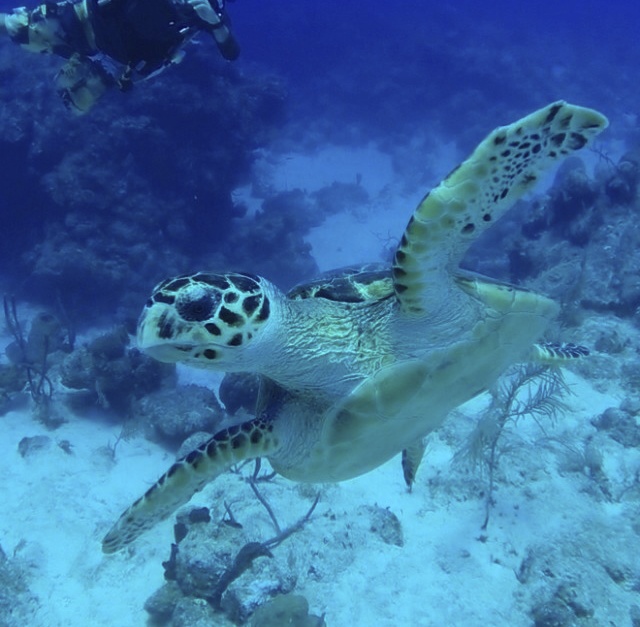 How has off-campus study impacted your long-term plans, professionally or academically?  People say studying abroad changes your life and you truly do not understand it until you experience it yourself.  I grew in many different areas: personally, academically, professionally, and interculturally.  This program specifically challenges you in many of these areas, but this results in great growth.  I learned more about myself in that one semester than any other semester thus far.  This came from all the new learning experiences I had in this completely different culture.  Luckily for me, I gained 3 credits while abroad and 2 of them went toward my Biology major.  These classes were very difficult, but SFS is a hands-on program and everything is very applicable, which made it more desirable to learn about.  I learned a better studying technique as well as how to apply the material I was learning to bigger pictures.
SFS also sets you up very well professionally.  I had to write my first scientific paper based on my own personal research.  The professors at my program were from all around the world like Ireland and England and they all had pursued Ph.D. s in the areas of study.  They provided us with a Q-and-A night and answered any questions we had about our next steps after college and offered to connect us with people who may be of help for us.  The opportunities and growth I have and will continue to have as an SFS alum are endless.